Transform Your Virtual Meetings for Success
Image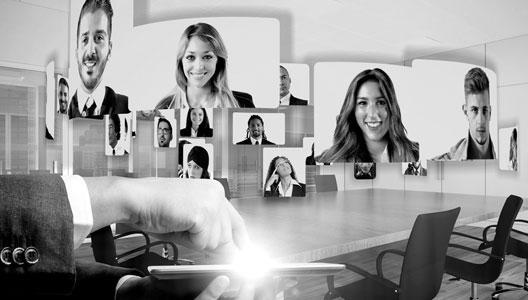 As the remote workforce continues to grow, many companies are turning to virtual meetings. A 2018 IWG study found that 70% of professionals work remotely at least one day a week. However, just implementing a virtual meeting solution does not guarantee meeting success. Unproductive meetings waste more than $37 billion per year, and MIT Sloan Management Review found that only 18 percent of the 70 global business virtual teams assessed were found to be highly successful.
Unproductive meetings waste more than $37 billion per year
Virtual meetings have become a necessity for enterprises, and choosing a Unified Communication with Collaboration (UCC) solution helps improve the way workers communicate and will enhance production and performance.
Here are the top 3 things to consider when searching for a solution that will ensure your remote meetings will be more productive.
Ease of use
Don't make setup a hassle and waste everyone's time. Some virtual meeting platforms require hefty downloads and lengthy installation steps. Simplify the process with one-click access. Quick setup gives teams more time to focus on collaborating during the meeting. Workers also work best when they have the flexibility to join virtual meetings on their preferred device. Streamline the meetings by offering convenient desktop and mobile one-click entry.
Enable & simplify communication between internal and external groups
UC integrates instant messaging, presence information, voice, mobility, audio, web and more services to make the communication process between internal and external teams easier and allow employees to conduct virtual interactions that provide a rich and effective collaborative experience.
And if the meeting is part of an ongoing collaboration, you want to utilize a solution that allows members to pick up the conversation right where they left off.
Ability to annotate in real-time
Providing workers with the ability and flexibility to be hands-on and make edits in real-time on working documents allows for a more productive meeting. Utilizing a solution that features desktop sharing and whiteboarding by any participant, not just by the meeting host, makes for a more collaborative meeting and effective use of time.
In the end, virtual meetings can be only as productive as the software they are conducted by. Contact your Lightpath representative to learn how our advanced Unified Communications solutions can help make your virtual meetings more productive.