Next-Gen Services to Your Digital Destinations
The Lightpath Network consists of over 20,000 route miles of fiber providing connectivity to over 13,500 service locations throughout our footprint.  
Lightpath Network Map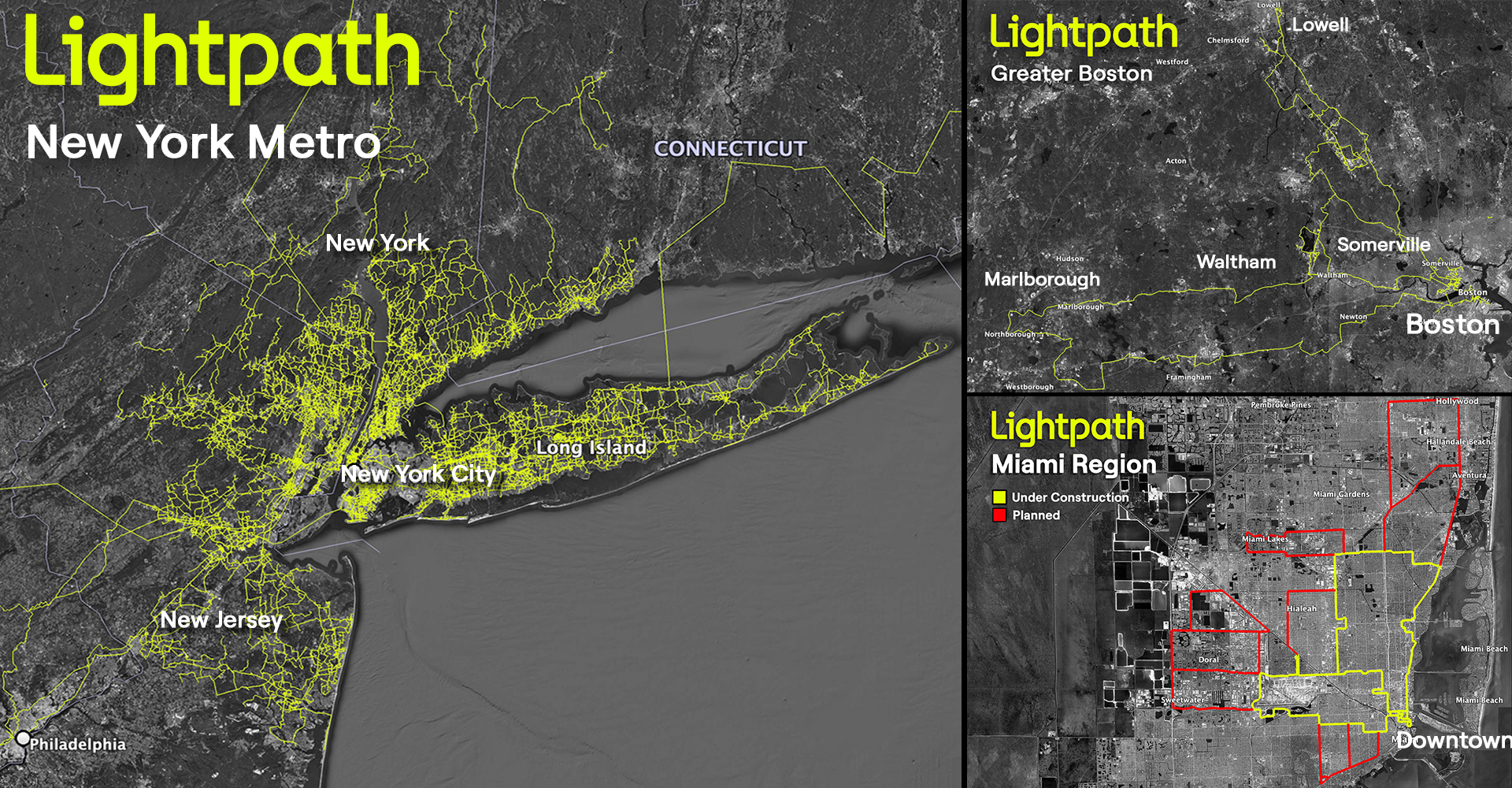 Network Highlights
Next generation optical and packet networks provide unsurpassed service flexibility, reliability, and security.
Lightpath's network was also designed differently than many competitors, and the POPs on our network are diverse of common data centers and typical locations, offering more geographic diversity for our customers.  
Contact a Lightpath representative to learn more about our network and what options are available for your needs.
Lightpath Long Haul Network
Long Haul Transport
The Lightpath national long haul network can connect you to critical digital destinations throughout the country, including major points in Boston, New York Metro, Chicago, Dallas, Atlanta, Ashburn VA, Philadelphia, and Miami.
Connect to over 100 data centers throughout the Lightpath footprint, in addition to 7 cable landing stations, financial centers, and major cloud providers. 
For a detailed network map or building list, please contact a Lightpath sales representative. 
Talk with an Expert
About Customized
All-Fiber Connectivity