Lightpath All-Fiber Connectivity
Connectivity to Critical Digital Destinations
The Lightpath 100% Fiber Network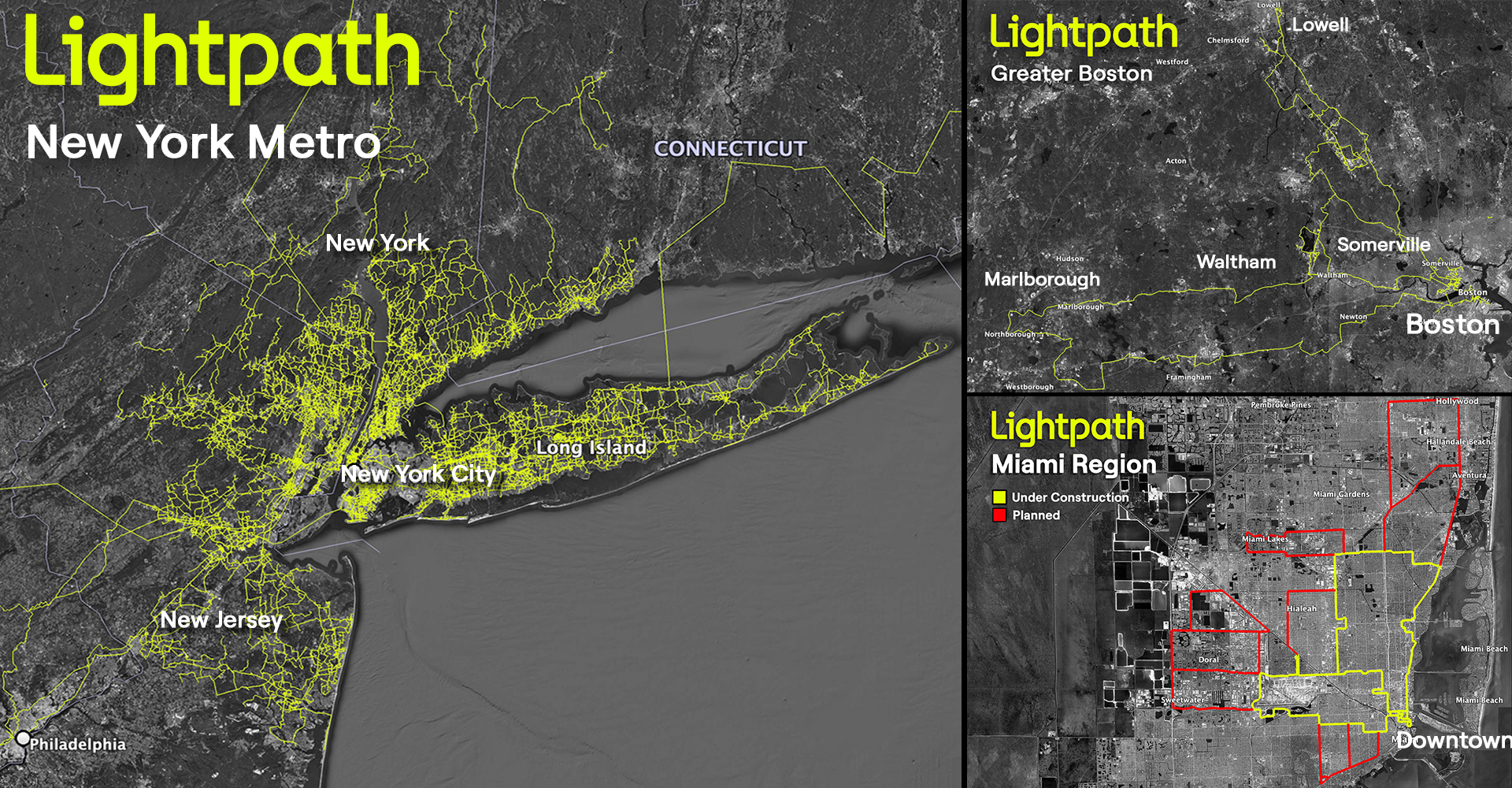 The Lightpath All-Fiber Network consists of over 20,000 route miles of fiber serving over 13,500 locations throughout our footprint.  
Channel Partners
Learn more about the Lightpath Agent Program. See how you can expand your business by offering Lightpath services to your customers.  With over 13,500 service locations and over 20,000 route miles of fiber, Lightpath has the next generation solutions where you have the customers.  
Read More
Customer Referral Program
All Lightpath Customers are eligible to participate in our Referral program.  Earn a credit up to $1,000 when you refer a new customer to Lightpath.
It's simple and fast.  Learn more and start earning big credits. 
Read More