Top Cybersecurity Practices & Solutions to Secure Your Business
Image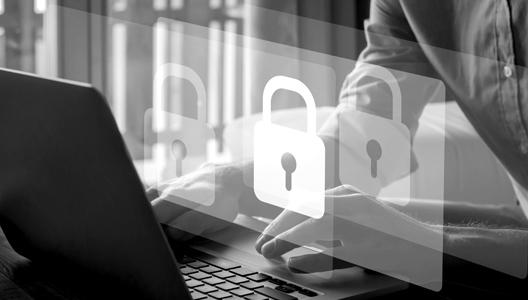 The growing reliance on Internet connectivity to support remote functions has created more opportunities for malicious cyberthreats that compromise your networks and systems. In 2020 cyberattack attempts with malware increased by 358%, and ransomware attempts increased by 435% compared with 2019.
In 2020 cyberattack attempts with malware increased by 358%, and ransomware attempts increased by 435% compared with 2019.
As cybercriminals relentlessly advance the frequency and type of attacks to gain valuable access to your networks and data, Internet dependency increases your organization's vulnerability.
With the average cost of a data breach reportedly costing $3.86 million, if appropriate steps are not taken to protect your network, data, and finances, your business's future may be at risk.
Following industry best security practices and implementing top-rated solutions is critical to safeguard your organization today and secure your future success.
Best Practices for Cybersecurity Processes:
Mandatory Strong Password Protection. Implement policies for passwords consisting of capital letters, special characters, and at least eight total characters to make it harder for hackers to 'guess' their way into your network. Enforce complex password restrictions, do not re-use passwords between systems, write down, or share with others. Especially don't allow keeping passwords on a sticky note under the keyboard or, worse yet, on the monitor.
Software Maintenance (Patching). Maintain a regular and timely schedule to apply patches to all your infrastructure (i.e., workstations, servers, routers, firewalls, etc.) to eliminate known vulnerabilities.
Hardware Maintenance. Replace older and unsupported equipment with updated equipment with the necessary processing and storage to support your business operations.

 

Understand your network traffic flows and system utilization "norms" to more easily identify a deviation.

 

Build a Baseline and Monitor. Understand your network traffic flows and system utilization "norms" to more easily identify a deviation, which could indicate potential misuse.
Incident Response Plan. Identify roles, responsibilities, and contact plans in case you experience a breach or attack. Document and rehearse your plan to ensure it can be utilized when necessary.
Review your Security Architecture. Periodically review and ensure that your architecture, configurations, and equipment used in critical network pathways are robust enough to deter or withstand an attack while supporting normal business requirements.
Role-Based Security. Only allow accounts the minimum access necessary to access required resources, utilize Access Control Lists, de-activate unnecessary accounts, and do not use default system accounts/passwords.
Backup & Restore. Ensure your data backups include all critical information necessary to resume operations in the case of a breach. Periodically test the restore procedure to ensure it works correctly.
Top Cybersecurity Solutions:
Distributed Denial of Service (DDoS) Protection. Keep your website, Internet connectivity, and applications available and protected with managed around-the-clock monitoring and expert technical support to quickly detect and mitigate volumetric DDoS attacks behind the scenes without affecting user experience.
Advanced Endpoint Protection. Localized protection to monitor, manage and safeguard workstations, laptops, servers, and other network-connected devices from existing and evolving malware, ransomware, zero-day threats, non-malware, file-less attacks, and more from the inside out. The solution should include advanced Antivirus protection that goes above and beyond the basic traditional protection in many Antivirus solutions.
Internet Redundancy. Maintain quality service levels always, even during a crisis. With Internet Redundancy that includes dual point of entry, you can have robust and quick recovery response and contingency, if a disruption occurs.

 

Multiple solutions are needed for end-to-end cybersecurity.

 

Secure Network Infrastructure. Follow best practices with a WAN-facing router creating a DMZ (Demilitarized Zone) that connects into a Firewall to separate the WAN from the LAN to protect from malicious outside intrusions.
Content Filtering. Keep network users from accessing restricted, possibly dangerous/ compromised websites that would leave trojan horses and malicious code on end-users terminals.
Defense in Depth. Multiple layers of cyber defense are the most effective. Consider edge protection (DMZ, Firewalls, IDS, IPS, routers), off-site (DDoS, DNS), on-site (endpoint managed detection and response) and redundancy/ high-availability protections.
Firewalls.  Monitor and control incoming and outgoing network traffic based on your predetermined security rules to create a barrier between a trusted network and an untrusted network, such as the Internet. Advanced Firewall features allow for more customized protection to enable more control over your business's specific applications.
For more information on how Lightpath can help you assess your cybersecurity needs and implement solutions to best protect your business, contact your Account Executive or call 877-544-4872.