Security Threats & Solutions That Won't Leave You Vulnerable
Image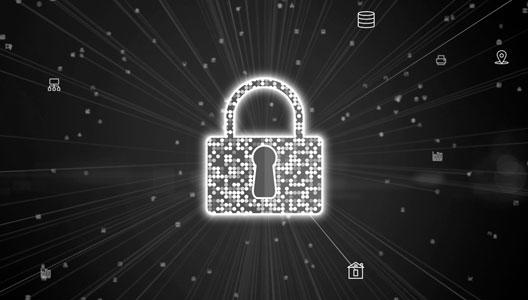 The past is often our greatest teacher, and over the last few years, we have seen an increase in ever-growing and evolving cyber-attacks. As these cybercrimes are still dominating our headlines, it is critical for businesses to be vigilant with Internet security measures. Relying on just a one-part solution will not "hack" it anymore and choosing the right all-encompassing security solution for your business can mean the difference between your business's success and demise.
For Enterprises: average impact of a breach has increased 24% since 2017
According to DarkReading, in 2018, the average cost of a data breach reached $120k for SMBs, 36% higher than 2017 ($88k). For enterprises, the average impact of a breach is up to $1.23 million – a 24% increase since 2017.
Whether it is through DDoS attacks, ransomware, or other tactics, companies of all sizes and in all industries are at risk of falling victim to cybercrime. Attackers have become adept at finding new doorways in. For businesses, Internet downtime could potentially cause monetary loss as well as reputation damage.
So, after being taxed from running the company's day to day operations, how are you expected to manage the solutions that are needed to protect your business from cybercrime? The answer – put in place the right solution to ensure the safety of your business without adding complexity and stress to your daily operations.
Here are some of the top cyber threats for 2019:
DDoS attacks
With the prolific use of the Internet comes the dramatic increase of distributed denial of service (DDoS) attacks. Any device that is connected to the Internet can be turned into botnets that, in turn, bombard a targeted Internet interface with information requests, which disables your Internet and prevents it from operating. Since the Mirai botnet in 2016, a DDoS attack that left much of the Internet inaccessible on the U.S. east coast, multiple spin-offs are already active. Because of the proliferation of IoT devices, new generations of botnet DDoS attacks means that the number of threats will continue to grow in 2019 as cybercriminals find more inventive ways to access and enlist them. Companies need to protect themselves with an automated solution that will proactively detect and mitigate DDoS activity in real-time before either employees or customers feel the effects. Adding proactive Managed Security Services can help companies reduce operational costs and ensure their Internet security with an enhanced protection solution that evolves as DDoS trends evolve.
Ransomware
Cybercriminals have steadily made a shift away from direct systems hacks and are more inclined to plant encrypted files on a company's internal system that has the potential to claim ownership on all of a company's data. For the return of the data, these cybercriminals are requiring payment, and in turn, they will provide a code to unlock the data hold.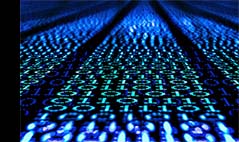 The FBI reports that upwards of 4,000 ransomware attacks are carried out every day and that figure is expected to escalate in the coming years. Most ransomware attacks are conducted by prompting a user to inadvertently click on a malicious link or website that results in infection. Although only a fraction of ransomware incursions are reported, cybercriminals generally ask for $200 to $3,000 in bitcoin payments to send a cure. Healthcare and critical infrastructure systems remain prominent targets – earning hackers the most money by stealing the data and then selling it back.

Ransomware, however, is an attack that will not be easily mitigated if you rely on only antivirus software. You need to pull from a suite of solutions that offer, in addition to an active firewall, an ability to keep your security software up to date, and your servers scanned and filtered.
Cryptojacking
Cryptojacking, also called malicious cryptomining, is an emerging threat that hides on a computer or mobile device and uses the machine's resources to "mine" forms of online money known as cryptocurrencies. It allows an attacker to gain access to a computer platform, install software to generate Bitcoin or some other cryptocurrency, and instead of encrypting data and demanding ransom, it works silently in the background creating Bitcoin at the expense of the victim. Cryptojacking scripts do not damage computers or victims' data, and unlike many other threats, it is designed to stay completely hidden from the user.

Even with the increase in ransomware since 2017, cryptojacking has accounted for the largest cyber security attacks in 2018. At first, only targeting smaller devices, cryptojacking has evolved to attacks on enterprise networks, risking application crashes and hardware damage. A reliable, secure solution is needed that will successfully block malicious cryptocurrency mining scripts.
So Many Threats, So Little Time
With all of the above-mentioned risks, it is vital that businesses ensure they have the right solution in place to protect themselves from falling victim to these cybercrimes. With the potentially devastating cost of downtime caused by any one of these attacks, companies cannot afford to exert their time or energy juggling multiple providers for a secure solution that can handle multiple software versions and updates, new applications, new viruses/threats/malware, network outages, and disasters.

The right Internet Business Continuity solution is an investment in your business's future. By working with a one-stop customer-focused solution provider, you can be freed up to focus on what you do best while keeping your business running successfully, free from impending cyber-attacks.

This is where Lightpath can help. Our complete Managed Services offering provides multiple services that include DDoS protection as well as business continuity and disaster recovery solutions with a one-stop customer-focused threat mitigation plan and the technical know-how to help protect your businesses.

Contact your Account Executive for more information on how Lightpath solutions can help mitigate and avoid damage so your business can continue to run uninterrupted.