Partnering to Bridge the Digital Divide
Image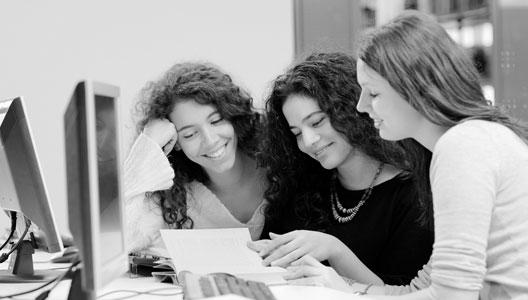 Morris School District, located in Morris County, New Jersey, has a student population of more than 5,000 and serves a diverse community of over 22,000 residents – some of which may be considered economically disadvantaged and lack access to the Internet and critical academic resources.
15% of households with school-age children do not have a high-speed internet connection.
Morris School District is not alone. Across the U.S., some 15% of households with school-age children do not have a high-speed Internet connection.1 As a consequence, nearly one in four teens are unable to complete homework because of this "digital divide."2
With first-hand knowledge of how this imbalance can impact student performance, the district partnered with Lightpath to gain the required services to implement a blended learning program which provides students with the connected devices they need to support their studies and facilitate continued success.
How it Works
Through the FCC's "E-rate" program, eligible schools and libraries can receive telecom services at discounted rates with funding from the Universal Service Fund. These services fall under the category two offering for E-rate making schools eligible to receive considerable financial assistance for the costs of their WiFi service.
Working closely with schools like those in the Morris School District, Lightpath helps to ensure that eligible organizations take full advantage of the financial support the E-rate program offers.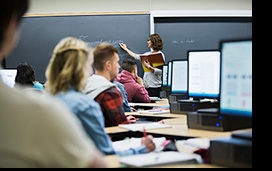 At the outset, a Lightpath advisor consults with school faculty to understand their WiFi needs and evaluate their coverage and capacity requirements. An implementation plan is developed to make sure the network infrastructure and internal WiFi solutions they receive will meet both their coverage needs and the requirements of the E-rate program. Many times this process includes consultation with an E-rate specialist who works with Lightpath.
Once the school becomes a Student WiFi customer, students with access to Lightpath's Optimum WiFi network and hotspots will be able to take their school provided Internet-capable device home with them to reach back to the school's network to access the Internet, school resources, and so much more.
If you are interested in how Lightpath WiFi solutions can help your school take advantage of the E-rate program, please contact your Lightpath Account Executive.
1. http://www.pewresearch.org/fact-tank/2018/10/26/nearly-one-in-five-teens-cant-always-finish-their-homework-because-of-the-digital-divide/ft_18-10-26_homeworkgap_many-school-age-children-lack-high-speed-internet2/
2. http://www.pewresearch.org/fact-tank/2018/10/26/nearly-one-in-five-teens-cant-always-finish-their-homework-because-of-the-digital-divide/ft_18-10-26_homeworkgap_1-in-4-lower-income-teens/