Maximize Your Business Benefits With Managed SD-WAN
Image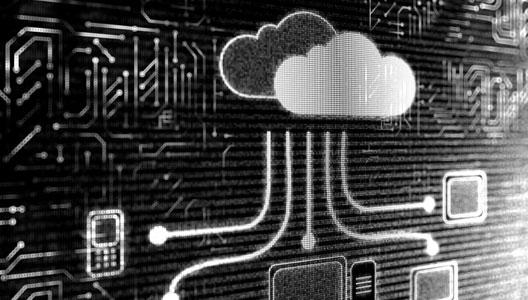 The networks of the past are no longer able to endure application performance expectations and access the manageability or required security of recent cloud-based apps, mobile workforces, and IoT technology.  So, in pursuit of agility, more and more companies are employing multiple cloud platforms to support their ever-growing devices and user requirements. In fact, 85% of enterprises already operate in multi-cloud environments. And most of those that don't currently use a multi-cloud environment, plan to soon.
The challenge, however, is for the IT staff to handle network and security devices on-site in a multi-cloud age without risks to performance, security, and user opportunities. Many companies do not have either the full technical expertise nor the operational bandwidth to adopt and maintain a solution that can address these needs. That's why businesses are turning to managed software-defined wide area network (SD-WAN) solutions.
SD-WAN -- highly flexible and feature-rich connectivity, between sites and the cloud, with control and visibility -- decreases costs, increases profitability, and simplifies an enterprise's operations without sacrificing any visibility and control to their WAN operations.
SD-WAN ADVANTAGES:
Decrease Costs & Increase Profitability
It is costly to connect to different geographical offices. MPLS lines are expensive and can jeopardize incurring a poor 'price vs. performance' constraint. SD-WAN lessens reliance on expensive MPLS lines while maintaining the performance of the complete network. Businesses can successfully power all connections to capacity and enable the top performance of critical applications to save the cost of low productivity. The technology does not require any expensive and high-maintenance hardware or appliances.
Adding to the overall network savings, the backup connections in WAN environments that are hardly used can be wholly employed within the SD-WAN environment. With SD-WAN, virtual servers take control, and the overall system is installed using the software. Not needing to spare the expense for physical server location offers unparalleled flexibility for businesses to scale.
Simplify & Enhance Operations
For many businesses, changes needed to network configurations in satellite offices most likely require attention from a tech on-premises. In addition to being expensive and time-consuming, it is also risky: A study from Avaya found that 82% of organizations have experienced network downtime as a result of manual configuration errors. For that reason, it is crucial to choose a reliable Managed SD-WAN provider that is there for you before, during, and especially after implementation so that your solution continues to reap the most benefits without taxing your staff.
SD-WAN saves the time of IT personnel with the ability to distribute WAN services like bandwidth and firewall efficiently. The technology's configurations are simpler and more robust than traditional WANs.  Plus, "zero-touch provisioning," removes the need for manual configuration. Bandwidth can also be effortlessly added or cut as businesses need. An SD-WAN solution supports dynamic path selection optimizing load balancing and congestion management, so high-quality data transfer is maintained.
Ensure Security Today & In the Future
Reliable security for your SD-WAN is essential to protect both your data and the data of your customers against a growing number of threats.  It is important to fully assess your risks and choose a solution that can address vital security challenges by identifying threats and offering multi-layered protection.  By using end-to-end segmentation, SD-WAN enables you to build a framework to segment devices on the network to optimize securing the network.  It also helps improve performance because you can pick the right transport based on how the network is performing at that moment.
SD-WAN provides invaluable benefits to help your business achieve a competitive advantage, develop agility, and reduce costs. When you partner with a trusted managed SD-WAN solution provider like Lightpath, you gain the expertise and technology to assess your network needs securely, implement a cost-effective solution, and benefit from ongoing support so that your once strapped IT teams have time to focus on your more strategic business goals.