Leveraging Industrial IoT What Can Your Network Do for You?
Image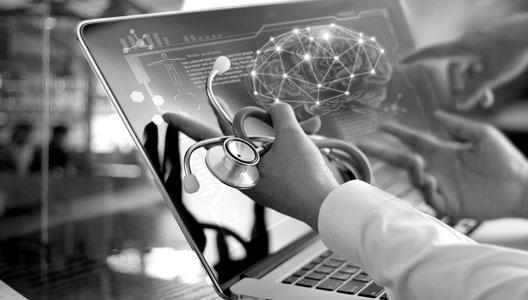 Leveraging Industrial IoT
What Can Your Network Do for You?
With its advances in operational efficiency and productivity, IIoT (Industrial Internet of Things) technology is driving unparalleled improvements in enterprise connectivity across all verticals. In industries like healthcare, agriculture, oil and gas, and power utilities, the IIoT is revolutionizing how universally linked infrastructures can better maintain innovative services and secure flexibility and proficiency.
Here are just a few ways how:
Equipment Monitoring
The IIoT can convert conventional manufacturing supply chains into a digital supply network (DSN) that can actively integrate ecosystem partners—helping change the methods in which products are made and delivered, saving time and money as well as ensuring better safety for workers.
One of the greatest benefits of the IIoT is not only its support for efficiency but its support for predictive maintenance. If a machine fails, connected sensors will automatically target the problem and send a service request. And more importantly, the IIoT can predict when a machine may go down before it ever happens. Condition monitoring saves significant amounts of time and money over human manual collection by just allowing sensors to collect and analyze data points in the cloud swiftly.
Wired.com highlights a company that makes packaging materials as a great use case for the prediction capability of connected sensors. When the company outfitted its production equipment with IIoT sensors, overall equipment effectiveness (OEE) improved by nine percent. The heightened OEE decreased waste for the company by predicting when machines would need maintenance before they failed. By reducing machine downtime, the company was able to take better advantage of the factory's capacity and avoid building another production line, which helped them save $25 million in added capital expenditures.
The IIoT isn't constrained to just the manufacturing industry—equipment monitoring is critical to the healthcare sector as well. Medical devices and equipment are essential and need to be protected against system failures or outages, so IIoT technologies help ensure the availability and accessibility of critical hardware and next-gen software. Instead of waiting for a device to go down, healthcare systems are being proactive by virtually observing medical hardware to prevent any issues that could be a matter of life or death. IIoT platforms can also be used to monitor patients remotely and provide them needed treatments in various remote locations.
Smart Metering
Industries are recognizing the benefits of smart meters and implementing them throughout their businesses to increase the proficiency and precision of utility management. Companies globally have already announced investments of more than $62 billion for smart meter infrastructure, and Telefonica, for example, expects to see between 90 and 130 million smart electricity and gas meters deployed by 2022. With visibility all the way to the meter, utilities can enhance energy supply and transfer demand loads when needed, improving customer service with better communication, and reducing costs and carbon emissions by allowing consumers more control of their energy usage.
IIoT technologies help ensure the availability and accessibility of critical hardware and next-gen software.
Asset Tracking
IIoT technology helps simplify asset tracking to save time and money. It's an unobtrusive, inexpensive way to monitor day-to-day activities in enterprises that are composed of multiple structures and campuses as well as thousands of users. The information gained about asset usage (who is using what, where and when), provides invaluable information to support decision making, prevent losses, and maximize asset utilization rates. And even more importantly, with safety being one of the highest concerns in any facility, especially in health organizations, it is nearly impossible to maintain the highest level of security throughout the organization without the ability to track assets such as patients, staff, and hardware.
The Tools to Leverage Your Network Today
IIoT provides beneficial and various functions in each industry, the one common requirement is that IIoT technology needs the Cloud to connect the devices. So what was once considered a thing of the future can be simply implemented today by leveraging existing connectivity without having to add new connectivity.
AWS (Amazon Web Services) IoT Core permits handling of a trillion messages throughout billions of devices. It also routes messages to various AWS Cloud services and promotes analytics and machine learning.
The IoT Hub of Microsoft Azure acts as the central unit for connecting, monitoring and managing tons of devices using bi-directional messaging.
Cloud IoT core, is a serverless service, managed by Google, which automatically scales in response to real-time events. It connects, controls and collects data from IoT devices.
In launching IIoT technology some of the most critical steps to take concern security. Exposure to the Internet can potentially lead to a system breach which could provide hackers with an opportunity to misuse devices. The WiFi network in which all of the connected devices will live must be secured and encrypted at the start and maintained with appropriate security and authentication to access the system. Then security on all devices is necessary to prevent unwanted access.
Lightpath provides connectivity to cloud providers such as AWS, Azure, and Google along with a suite of security services which can help you leverage the IIoT to make your business more efficient and productive.  For more information, please contact your Account Representative.