How Centenary University Enrolled Better Connectivity
Image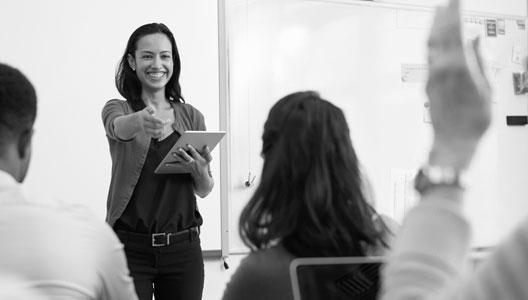 How Centenary University Enrolled Better Connectivity
With an enrollment of 1,100 plus undergraduate students and a nearly equal number of graduate students, Centenary University, a private liberal arts college in Hackettstown, New Jersey, understands the numerous advantages high-speed Internet connectivity provides to their academic community.
An institution of higher education is a business like any other, and the recruitment and retention of potential students and current students are essential to ensure success. Today, as students review their check-list when researching their next placement on their academic journey they are prioritizing an institutions network connectivity at a higher scale than a decade ago. Ubiquitous connectivity is now considered a must rather than a want for most students and universities such as Centenary are looking to step up their recruitment game by providing students with high-speed Internet that meets their connectivity needs now and throughout their academic career.
300 Mbps is just not enough to support the bandwidth needs of approximately 2,200 students with 3-5 devices each.
At Centenary University the constant complaints from students about their subpar Internet experience led George Quiles, the on-site Technology Director, to carefully analyze the network in order to diagnose the cause of the poor experience and then develop the best solution to ensure that all their connectivity needs were met.
In reviewing firewall logs and evaluating usage from the institution's existing 300 Mbps Internet line, the overwhelming diagnosis was that the school's Internet capacity was maxed out. The school did not have enough bandwidth to handle the amount of data that was being utilized throughout the university.
"Five years ago, when we originally agreed on a contract for a 300 Mbps service, the data needs on this campus were much different. Today, 300 Mbps is what a typical four-person family home requires and in a university setting that is just not enough to support the bandwidth needs of approximately 2,200 students with 3-5 devices each," explains George. "Not to mention the lack of sufficient bandwidth capacity also creates an extreme security risk for any institution because your security and cloud backups are competing for bandwidth with students in the dorms who want to watch Netflix."
George worked with Lightpath Account Executive, Gus Bordi, to develop a high-speed, reliable and secure connectivity solution that would meet all of their bandwidth needs. Since there was existing Lightpath connectivity on the campus, they were able to quickly replace an existing low-speed circuit that was installed by another provider with a new 3GB high-speed circuit. To amplify the security of the network they chose to implement Lightpath's new SecureNet solution which provides high-speed Internet connectivity with DDoS protection.
"Lightpath was very accommodating in meeting the university's schedule for the implementation as we needed to test and install during the school's winter break so as to eliminate the impact on our staff and students," declared George. "We were very impressed with the install and installer, Ismael Flecha. He was awesome and so patient, an absolute professional."
With the network redesign and increased Internet capacity, George and his team not only saved nearly $15K but they were also able to update and redesign their wireless network with additional verification to enhance security.
The successful results are evident from the new welcomed silence at Centenary University. The faster, more reliable, and more secure network has practically eliminated the complaints and allowed the university to implement more cloud-based academic opportunities in their classrooms due to the increased bandwidth. With a new and advanced Lightpath network, this academic community is set up for success!