The Accelerated Need for Endpoint Security
Image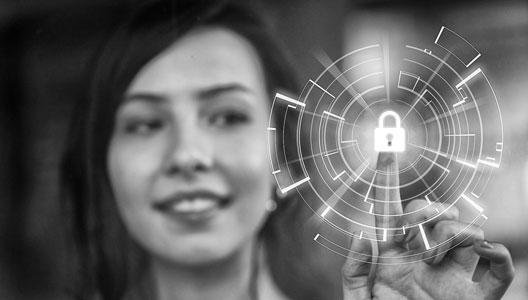 Seventy percent of the most successful malicious breaches originate at endpoints such as laptops, workstations, servers, and other network-connected devices, according to IDC.
With more employees connecting to corporate networks from outside the office than ever before, businesses are more vulnerable to malicious cyberattacks from malware, ransomware, zero-day threats, non-malware, file-less attacks, and more. In fact, key findings from the recent SANS endpoint security survey report that traditional antivirus solutions detected only 39% of attacks. These are alarming statistics, especially as the remote work environment is expected to increase.
According to Ponemon's The State of Endpoint Security Risk study, 68% of respondents reported that the frequency of attacks has increased over the last year. And just over half of respondents admitted their businesses were ineffective at managing threats and keeping up with advanced attacks because of weak endpoint security solutions. Many traditional antivirus software and firewalls just do not provide enough localized coverage for all connected devices, nor do they address new emerging threats. 
Through an unsecured endpoint, attackers can breach your company's assets to exploit vulnerabilities, traverse your local area network, execute malicious code, and even exfiltrate data. With endpoints representing every device connected to your network, an attack can quickly become unmanageable when endpoints are not properly monitored, managed, and secured.
An Enterprise Endpoint Security solution can help by going beyond these traditional limitations with localized protection to monitor your network from both workstation and server domains. Endpoint security can also identify and mitigate new malicious behaviors early, which is the best way to keep your networks protected.
Risk Mitigation Advantages of an Endpoint Security Solution:
Proactive Behavior Monitoring
Many solutions only protect against known types of cyberattacks without looking at the behaviors that can identify new types of attacks. Enterprise Endpoint security that includes behavior monitoring can successfully identify specific Tactics, Techniques, and Procedures (TTP) to provide the insights needed to deter new and advanced threats earlier and better minimize risks. With this technology, enterprises realize added security across their networks is more than just protection for the known attacks. It's protection against attacks you don't know yet.
Identify Tactics, Techniques and Procedures to deter new and advanced threats earlier and better
Enterprise Endpoint Security also provides a persistent, unbreakable connection to data and devices so that businesses can achieve better visibility and control with 24/7 monitoring of behaviors at every endpoint, therefore improving their security effectiveness. In addition, an Enterprise Endpoint Security solution that includes a security dashboard will enable you to monitor activity in real-time easily. It can provide an easy-to-understand representation of your security program, full event visibility, and access to at-a-glance insights and compliance reports. Add the ability to interact directly with Security Operations Center analysts, and you have the information and analysis needed to best protect your business.
Advanced Monitoring Protections
As companies have seen, traditional firewall and antivirus software may be a good cybersecurity start. Still, these solutions have limitations in providing protections to stop malware from gaining access to your network via an externally connected device. An Endpoint Security solution with advanced real-time monitoring and threat intelligence data is needed to help predict, detect, investigate, and contain attacks before they impact your business through these devices. All activities can be coordinated using security automation, orchestration, and response (SOAR) tools.
Deploying an Endpoint security solution can proactively screen your network, paying particular attention to the weak points where external devices connect and alerting you when there is odd behavior. You will achieve faster resolutions by reducing mean-time-to resolve (MTTR) with consolidated processes, orchestrated workflows, automated security events, and alerts to triage and reduce false positives.
A solution that includes a custom-developed user console can further strengthen monitoring activities by providing completely transparent access to all cybersecurity data and activities for real-time review and analysis. Add advanced incident response with data forensics for live interaction with infected endpoints to push custom scripts or extract forensic data during an investigation and incident clean up, and you will be able to reveal the entire story of an attack and be able to ensure that the malicious activity will not resurface.
Improve ROI with Managed Security Expertise
A managed Enterprise Endpoint Security solution helps your business defend against cyberthreats even if you are on a limited budget or do not have internal cybersecurity personnel. A solution that includes access to a managed services team of real-time cybersecurity experts can monitor deployment and perform ongoing endpoint management so that you can focus on business rather than tying up precious internal resources.
Defend against cyberthreats even if you are on a limited budget or do not have internal cybersecurity personnel
At the outset, the Managed Security Service Provider (MSSP) should consult with you to understand your environment and asset criticality. They can help create a security program during the onboarding process by establishing timeline goals and selecting resources and devices. On an ongoing basis, the MSSP can continue to support and help you generate custom correlations and content to successfully track results and make sense of all the data while continuously reviewing policies and needs when security events occur and as the cybersecurity environment evolves.
A successful managed Enterprise Endpoint Security solution should also include Security Operations Center (SOC) cybersecurity experts who can quickly monitor, detect, and respond with actionable intelligence 24/7. Look for a SOC team with certifications that include SANS, GIAC, EC-Council, and ISC-2, and others. These experts can help to automatically block malware on the endpoint with expert human oversight that also helps remove false positives.
For more information on how your business can benefit from an expert managed Enterprise Endpoint Security detection and response solution, contact Lightpath at 877‑544‑4872.