3 Important Considerations When Weighing Fiber vs. a Broadband Connection
Image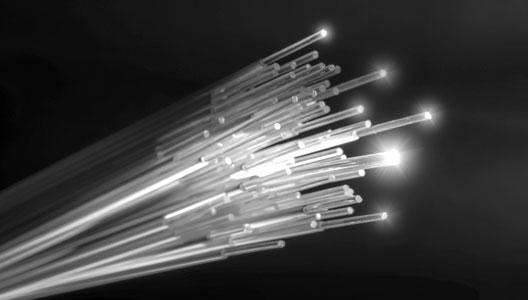 Though fast and reliable connectivity is the lifeblood of an enterprise, some businesses may consider using broadband to replace dedicated fiber that includes an SLA. From a speed and an initial cost standpoint, broadband may look attractive, but for your company's connectivity needs is this the most reliable solution?
By design, fiber optic Internet with an SLA is a better business solution that you can be sure of. Here are the top three reasons why:
Reliability
An SLA connection is the more reliable option for most businesses. Because of its dedicated, passive, and secure system an SLA rarely battles service interruptions. Additionally, the system has the ability to provide additional layers of protection to the company's internal network, and your business also has the added benefits from a 99.99% service uptime Service Level Agreement (SLA).
Speed
As we all know by now, the time in which it takes users to process transactions, stream video, share files, connect to a web conference, etc. can have a crucial impact on a company's success. Slow response due to lack of bandwidth can cost employees one week of productivity each year which in turn affects your company's performance and reputation. And, in some industries, even a millisecond transaction delay has a cost.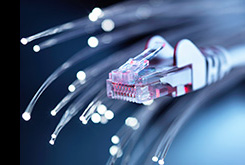 Since broadband connections are shared, bandwidth can be compromised during peak times or heavy usage. Even if the business does not have many broadband competitors, the times during high data transmission, internally, can produce the same result. However, the benefit of fiber is that Internet providers administer a dedicated service, used only by the established enterprise, eliminating risk. According to the FCC, fiber-optic providers, dependably offer 117% of advertised speed, even during times of peak demand, ensuring your company consistent, reliable performance.
Cost-Savings
Broadband's appeal can appear to be its cost. On the surface, it seems like a more affordable option but does it cover all your connectivity needs to ensure your company's continued success? Dedicated fiber with an SLA provides a reliable, quick, and secure connectivity solution that may ultimately be the more cost-effective solution for you and lead to an overall better bottom-line.
Your company's success relies heavily on maintaining a reliable Internet connection. So, partnering with a reliable solution provider like Lightpath with a 100% fiber-optic network for consistent high-capacity direct fiber network connectivity will help secure your business's future success.